🌻Casual dress is now EVERY day comfy casual (except for virtual business meetings, but even those can be top half only biz dress — IF you're careful not to stand up that is!) Check out: https://www.buzzfeednews.com/article/davidmack/gma-reporter-no-pants-will-reeve-work-home?origin=web-hf
🌻No more sweating how to reply to an invite when you really, REALLY do not want to go, but don't want to hurt feelings either!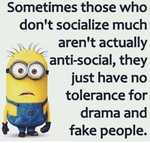 🌻Some suspicions about the true priorities of certain folks are definitively confirmed by their actions and choices.  No more wondering or speculation needed (this, of course, may be good or bad news🤷🏼‍♀️).
🌻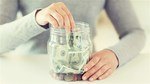 Money saved thanks to decreased purchasing of paper towels and toilet paper and more efficient use of what we have on hand!
🌻Our 4-legged and other furry family members are getting lots more time with us and they love it!