As with the other Covid-19 related quips I've shared, I have no idea who should get credit for these.  The smile breaks they offer, however, are certainly appreciated ( thanks, too, to my wonderful "old" and dear friend who shared them with me).  Smiles and a good hearty laugh offer us momentary breaks from our ever evolving challenges and new normals.  So, enjoy and please share yours as well via the comment section below or by contacting me – thanks and please stay safe and well (best we all can, right?!).
?Just asked a 6 year old if he understands why there is no school.  He said yes because they are out of toilet paper.
?On the bright side, I am no longer calling this shelter-in-place. I am an artist-in-residence.
?After years of wanting to thoroughly clean my house but lacking the time, this week I discovered that wasn't the reason.
?2020 is a unique Leap Year. It has 29 days in February, 300 days in March and 5 years in April…etc!
?Wearing a mask inside your home is now highly recommended. Not so much to prevent COVID-19 but to stop eating.
?If you keep a glass of wine in each hand, you can't accidentally touch your face.
?This cleaning with alcohol is total b.s. — NOTHING gets done after that first bottle.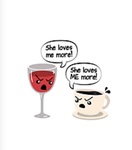 ?Does anyone know if we can take showers yet or should we just keep washing our hands???
?You think it's bad now? In 20 years our country will be run by people home schooled by day drinkers.
?My Mom always told me I wouldn't accomplish anything by laying in the bed all day, but look at me now! I'm saving the world!
?I miss the days when we were terrified of Romaine lettuce. Ahh, the good times….
?Whoever owes you money, go to their house now. They should be home.